Specialist homebuyers - are they a legitimate option?
Ok, so you are looking to sell your house. Maybe you've only just put it on the market, maybe you're just thinking about doing it. Whatever the situation, you've probably realised that there aren't very many buyers out there right now. You might be interested in alternatives to get the sale done a bit sooner than you might otherwise expect.
3 important benefits for you :

We guarantee a Cash offer
Free valuation & we buy in Any condition/location

Quickly & Stress free
Sell within 7 days - Exchange in 24 hours!

100% Fee free
We take no commission and pay the legal fee's


Your information is 100% confidential
Setting the record straight
In this article we are going to take a look at one of the often forgotten or ignored ways of selling a house quickly. It's one of the few ways that works successfully when you are struggling to attract a buyer through traditional local channels, yet there are a lot of misunderstandings around it. We're hoping to set that record straight, and give you the information you need to be able to make an informed decision.
About specialist companies
The method I am talking about is using a quick buyer company like House-Quick-Sell®. These are companies who are willing to buy houses for cash will make sure that the whole process is done quickly, allowing you as the seller to receive the funds much sooner than you would expect if you looked at selling through an estate agent or even advertising it yourself. Read our article on the full range of benefits on selling your home via a fast homebuyer.
Most buyers find properties through traditional or online estate agents. That's fine, and is a decent way of doing things, but it doesn't suit everybody. If you wanted to sell a property quickly, how long would you be prepared to wait? Weeks? Months? Maybe a year or two if the market is really bad and no buyers are looking at houses like yours? How much better would it be if you could find someone who was in the market to buy a property, and approach them instead?
How Does It Work?
That is exactly where quick buyers come in. They take on the role of a cash buyer, and all you need to do is contact them and tell them that you want to sell. Typically, the whole process will go something like this:
Contact the company - Fill in the form telling them about you and your property and click submit. If you prefer, call them, they don't bite!
Expect a return call soon to discuss your situation and property details
Receive a direct cash offer within hours.
If you're happy with the offer and any other terms, accept the cash offer
Arrange to complete the sale on a date that suits you. It can be as quick as 7 days if you need it that soon.
As you can see, the whole sale process is very straightforward. Compare that to the seemingly endless process when you go through an estate agent, with all the viewings that go on, all the low offers that are made, and all the hassle you have until you eventually find a buyer, and you can see why this way of selling is becoming attractive to more people.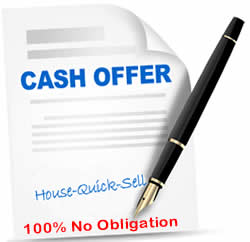 Essential points to watch out for
There are a few things you need to know about quick home buyers before you seriously consider whether to go down that route or not.
The main point, and the first thing that anybody will tell you, is that any cash offer will probably be less than what an estate agent values the property at. That isn't the whole story though. What you probably don't know, or haven't realised, is that you won't have to pay any commission or a solicitor any legal fees when selling to these companies. On top of that the transaction is likely to be completed within days, which is essential when you need to raise funds quickly for any reason.
Another point is that if the offer is less than the market value of the property, so what? What matters is that you have released funds that you need, when you need them.
If you're interested in what a specialist homebuyer can do for you why not try House-Quick-Sell®, complete the 30 second cash offer form or call 0800 0845 025 now for a free consultation.
House-Quick-Sell®: The UK's No.1 Homebuyer
What actual customers are saying...

"It was very good, got the information straight away and it went through very quickly"
-Mrs Anne, Milton keynes

"Straight talking, straight dealing", "Very good, very professional"
-Mr J, Wigan
We have over 18 years of buying experience

National UK experts at buying houses - we have helped over 3000 home owners across the UK!

Unlike 95% of so called "cash homebuyers" who act as middle men to investors we actually purchase with our own cash, thus truely guaranteeing a sale.

Peace of mind - We offer a genuine hassle & stress free upfront property buying service
National UK housing statistics show 1 in 3 sales fall through. Once we agree to buy the property, you'll be able to agree exactly when the sale takes place and you'll know exactly when you can expect your money.
There will be no messing about with last minute reductions, survey delays or other problems that you hear of with normal sales – once terms are agreed, we stick to them.

Additional tips and guides about UK homebuyers
Our experienced team has put together free tips and articles related to specialist cash home buyers in the UK. They are the fast track to get you up to speed on how the process works and the benefits and disadvantages involved.
Why National homebuyers are becoming a viable mainstream option for UK homeowners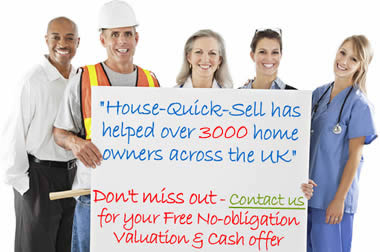 Get your Free Cash offer now

Your information is 100% confidential
P.S. Don't forget if you don't like our offer you can simply walk away!

It's a 100% No-obligation offer
You get an Immediate decision
Get a Free house valuation from an expert