Who will Buy My House? A "Fast Sale" guide
You've probably been brought to this page because you're looking to sell a house quickly. Chances are you are one of dozens of people who have reached this page today, and all for the same reason – you want to know more about the kinds of companies that specialise in fast sales.
3 important benefits for you :

We guarantee a Cash offer
Free valuation & we buy in Any condition/location

Quickly & Stress free
Sell within 7 days - Exchange in 24 hours!

100% Fee free
We take no commission and pay the legal fee's


Your information is 100% confidential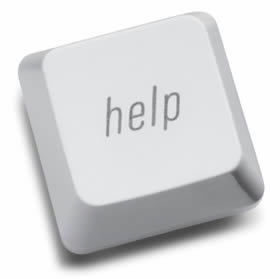 Need help in choosing from all those homebuyers out there?
This page aims to give you an explanation about UK Home buying companies. We'll look at what these companies are, and what they can do for you, while telling you more about who uses them – you might be surprised at the range of customers they have.
Why might I need quick buyer?
In the current economic climate, where there are very few buyers out there, there are still plenty of people who need to sell their houses for whatever reason. It could be that you have inherited a house that you don't want to hold on to, you have another property in mind and need to raise cash soon to avoid a broken chain, or you have fallen on hard times and need to finalise a separation or sell your house before it gets repossessed. Whatever the reason, you have probably spent a lot of time wishing that someone would just 'buy my house now', especially if you have had it on the market for a while.
How do they buy houses quickly?
A quick homebuyer company fills the gap that, in a normal property market, individual cash buyers would fill. The simplest way to picture this is to imagine a buyer who wants to do a cash deal to buy your property. In this case it's a company like house-quick-sell rather than an individual, but the principle is the same. They make you a cash offer, and all you have to decide is whether the offer is reasonable and whether it will allow you to solve your current problem.
How do I choose a company?
Obviously, you want to be sure you are getting the best deal and that the people you are going to deal with are reliable and trustworthy, so do a bit of research first. Essentially, you need a buyer with a number of characteristics, so ask yourself whether the company is:
1. Reliable and trustworthy
These have already been mentioned, but bear repeating. Don't be afraid to ask around and seek testimonials from customers, or to ask questions about any aspect of the process. A trustworthy company will give you a straight answer.
2. Flexible
The buyer needs to work around your needs, not tell you how it should be. They need to be able to value your property when it is convenient for you, and adjust schedules so that any payments come through to you before you need it.
3. Realistic
This goes hand in hand with treating you fairly. In all contact with you, the company buying your property needs to be realistic about expectations. They should be able to tell you if a schedule isn't possible, or if they don't think the property is worth the same as you do.
4. Understanding
Any transaction is a partnership of sorts, and selling a house is no exception. A company that understands your situation is much more likely to be able to help you in the way you need, and provide relevant advice, than one which only cares about completing the next sale.
How House-Quick-Sell® will buy your house for cash quickly and fairly
What actual customers are saying...

"It was very good, got the information straight away and it went through very quickly"
-Mrs Anne, Milton keynes

"Straight talking, straight dealing", "Very good, very professional"
-Mr J, Wigan

"We are very pleased with the service that we've have had", "it's just taken about 3 weeks"
-Mrs Phillipa, Cheshire
The enquiry form will ask you some basic questions about the property, for example, the location, the type of property, details like the number of bedrooms and whether it has parking or a garage, and what the general market value of the property is.
Once we have the details, our team will value the property and make you a cash offer within hours.
This will typically be lower than the asking price of your property. (Tip: To roughly estimate the value of your property visit Zoopla and plug in your property details). However, as you won't be paying any commission to estate agents or any fees to solicitors the bottom line won't actually be much different than if you were selling to an individual, except the process will be much quicker.
Don't just take our word for it, you can read and watch raw (no editing) actual video testimonials from our previous customers on the right.
How do I get started?
The first step in the process is to get in touch with our team by completing the form or calling free on 0800 0845 025.

Popular resources
We feel we are the genuine fast buying experts, so our experienced team has published free tips and advice to help answer any questions you have about house buying services in the UK.
The 4 Essential DEMANDS before you should let anyone buy my property
Buy my home! Please! - A potential solution to your house selling problems?

Our most popular tips, advice and guides for home owners: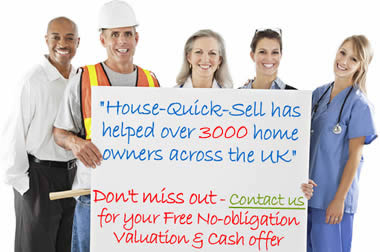 Get your Free Cash offer now

Your information is 100% confidential
P.S. Don't forget if you don't like our offer you can simply walk away!

It's a 100% No-obligation offer
You get an Immediate decision
Get a Free house valuation from an expert