11 sell your house fast benefits that could solve your property selling problems
At House quick sell we receive lots of enquiries of customers asking "how do I sell my house fast?". Our team has put together the list below explaning the numerous benefits in comparison to the traditional route via an Estate agent.
3 important benefits for you :

We guarantee a Cash offer
Free valuation & we buy in Any condition/location

Quickly & Stress free
Sell within 7 days - Exchange in 24 hours!

100% Fee free
We take no commission and pay the legal fee's


Your information is 100% confidential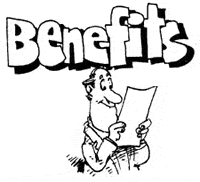 Quick sale company VS Estate agents
Estate Agents usually charge a percentage based fee of up to 2% (+ VAT). For example, the sale of a £100,000 property will mean the seller will have to pay an Estate Agent up to £2500
There will also be legal fees to pay, up to a £1000. HQS will pay for these.
Estate Agents always "hype up" their asking prices (which is rarely the same as the sale price).
30% of transactions fail after an offer has been accepted (national statistics). A quick sale company like HQS guarantees a a fast sale and completion within weeks.
60% of property sales are in chains. Delay or failure in one has a knock-on effect through the chain.
Reputable quick sale companies buy your home for fast, for cash.
There will be no viewing required! With Estate agents, usually it takes an average of 15 viewings to sell a house...reducing the chances to sell house fast.
A typical selling price is 10% below the asking price.
A legitimate quick sale company should provide a completely private and confidential sale. There will be no 'For Sale' boards or local newspaper advertisements.
With a quick sale company, you can sell up within days. With the traditional route, every month your home remains unsold you continue to have the expense of mortgage payments, insurance, maintenance, council tax & utility bills.
Hassle free valuation and cash offer, a quick sale company like House-Quick-Sell® can assess your property immediately, this means that we typically can make a cash offer instantly and can exchange within 24 hours.
Example of selling traditionally through an Estate Agent
Asking purchase value: £100,000
Initial agreed purchase value: £90,000
Price after survey: £87,000
Agent commission fees: £2,500
Legal costs: £750
6 month mortgage payments: £3,000
6 month Council tax: £600
Return after all of the above costs: £80,150
As you can see from the above table there are many delays, uncertainty and costs involved when selling your house through the traditional methods.
The 2 biggest factors that slow down a property sale
There are two vital factors - the legal process & arranging finance. House-Quick-Sell® has specialists who do this on a daily basis and so comprehend the need to act rapidly. We buy properties for cash and eliminate the estate agent to act directly with you. Throughout the process you are kept informed and have personal contact with a client relationship manager who is responsible for providing progress reports to you as well as manage the entire process ensuring it's quick and hassle free as possible.
We offer a guaranteed sale and move at your leisure giving you total control. We can have cash in your bank very quickly if need be or indeed stagger completion to when it is convenient for you. If you wish to talk to one of our consultants regarding any of the above, please don't hesitate to call on 0800 0845 025 or email us at info@house-quick-sell.co.uk

Sell your house fast via House-Quick-Sell® - A leading UK homebuyer
What actual customers are saying...

"It was very good, got the information straight away and it went through very quickly"
-Mrs Anne, Milton keynes

"We are very pleased with the service that we've have had", "it's just taken about 3 weeks"
-Mrs Phillipa, Cheshire
Watch actual private sale video testimonials
Over 18 years of property buying experience

National UK cash house buyers- we have helped over 3000 home owners across the UK

Peace of mind - We offer a genuine hassle & stress free upfront property buying service
How do I get started?
Take the first step in getting cash for houses by completing the form or calling one of our advisors free on 0800 0845 025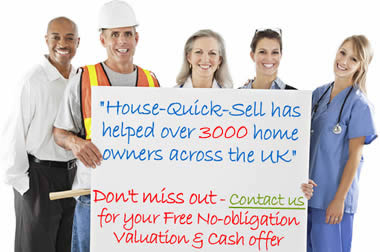 Get your Free Cash offer now

Your information is 100% confidential
P.S. Don't forget if you don't like our offer you can simply walk away!

It's a 100% No-obligation offer
You get an Immediate decision
Get a Free house valuation from an expert