Cash for Homes in less than 7 Days
3 important benefits for you :

We guarantee a Cash offer
Free valuation & we buy in Any condition/location

Quickly & Stress free
Sell within 7 days - Exchange in 24 hours!

100% Fee free
We take no commission and pay the legal fee's


Your information is 100% confidential
There are many individual groups in the UK offering to buy homes for cash. However, homeowners needs to be vary of is how these groups purchase the property, 95% of these so called "cash buyers" offer to buy with cash offer but actually are only middle men selling the house on to investors! House-Quick-Sell® actually buys the property with our own cash and thus can guarantee a fast, secure sale.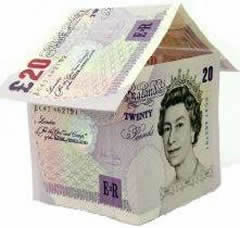 The market has been behaving against the seller over the last couple of years. The need to quickly hasn't gone away, as people always need to sell due to financial problems, marriage splits, emigration, new jobs, new houses and any of dozens of other reasons. The only problem is that there are lots of people needing to sell, but very few people with the means to buy. The situation is even more difficult if you need to sell quickly, as buyers now like to take their time and view a number of properties before making their decision – wouldn't you, in their position?
So where Does House-Quick-Sell® (HQS) come In?
I'm glad you asked - HQS are national homebuyers that have been around for years, and were a successful company well before the banking crisis spawned a number of similar companies. HQS takes up some of the slack left behind when the traditional buyer all but disappeared from the market, and does its part to keep the housing market moving.
It is a national company in the true sense of the word, covering all of England, Scotland and Wales. Within them, there are no areas that HQS will not consider buying in. For that matter, it doesn't matter what type of property is for sale or what the condition it is in either, it's still very likely that they will purchase it.
They also have some other advantages over traditional buyers. Having ready cash available is the main one, as it speeds up the process considerably and the seller doesn't need to worry if the buyer will get a mortgage or raise a deposit. Sales are guaranteed, with no chance of it falling through once HQS agree to buy, and there are absolutely no fees to pay – no commission and no legal fees. Finally, they are completely confidential with no public viewings required at all, so its up to you who you tell about the sale.
What is the Cash Sale Process?
This has been honed over a number of years, and it's now a very smooth process that aims to help the seller as much as possible. There are only a few steps to it, as we can see from the outline below: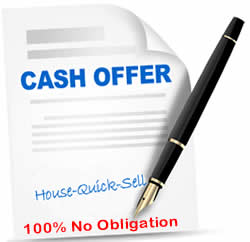 1. Customer contacts HQS – Customers can use the website form on this page or give HQS a call direct if they want to obtain cash for homes. They will be asked to give a few details about the property, such as location, type, value etc, and that is all that is needed to move on to the next stage.
2. HQS conducts a quick valuation – Within 24 hours of the initial contact, the customer will be contacted. This time it will be one of the HQS team who will be able to provide a valuation based on the details provided. This, of course, will be arranged at your convenience so that you have the minimum of disruption to your routine.
3. A cash offer is put forward – Based on the visit, a cash offer will be made to you. Should you decide to accept, all that is needed is to agree a date for completion, and HQS can do this in just 7 days if needed.
4. The sale is completed – Once you've accepted the offer and agreed a date, all that remains are the legal formalities. HQS has a panel of solicitors and will pay their fees on your behalf, and once all the processing is done you'll receive the money for your house. That's it!
Don't just take our word for it though. Take a look at some of the cash for homes reviews that have been done by various organisations, and see what they think of our services.

What actual customers are saying...

"It was very good, got the information straight away and it went through very quickly"
-Mrs Anne, Milton keynes

"Straight talking, straight dealing", "Very good, very professional"
-Mr J, Wigan
Watch actual private sale video testimonials
HQS is the UK's no.1 Cash buyer!
We actually buy houses with our own cash (no investors or middle men)

We have helped thousands of home owners across the UK

A genuine hassle free service, taking all the work off your hands

If you go with us, we cover all all the fees, even paying for the official RIC's valuation fee.
How do I get started?
Take the first step in getting cash for houses by completing the form or calling one of our advisors free on 0800 0845 025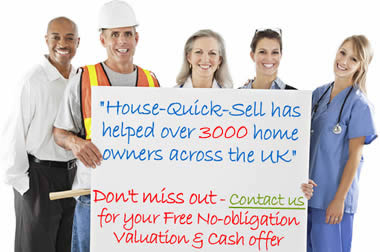 Get your Free Cash offer now

Your information is 100% confidential
P.S. Keep in mind that if you don't like our offer you can simply walk away!

It's a 100% No-obligation offer
You get an Immediate decision
Get a Free house valuation from an expert