Biggest house prices fall ever recorded
3 important benefits for you :

We guarantee a Cash offer
Free valuation & we buy in Any condition/location

Quickly & Stress free
Sell within 7 days - Exchange in 24 hours!

100% Fee free
We take no commission and pay the legal fee's


Your information is 100% confidential
Further falls predicted for the UK
The Halifax, who are one of the countries biggest mortgage lender revealed house prices falling by 2.6% in November 2008 alone.
You can read check the latest house price index by visiting the group website
In UK housing history, this is the biggest decline since 1992 when Britain was emerging from a year-long recession. Over 2008 alone house prices have dropped by an average of 14.9% according to Halifax, which is a new record since records began in 1983.
Now might be the right time, with property prices predicted to fall further over the upcoming years you can cash in on your property before potentially losing thousands.
Bank of England must surely cut interest rates.....right?
As it stands the Bank of England is under immense pressure to drastically cut interest rates, many industry analysts are stating a 1% reduction is required.
"The very sharp fall in house prices reported by the Halifax adds extra late pressure on the Bank of England to deliver a very large interest rate cut today," said Howard Archer, economist at IHS Global Insight.
According to the Halifax, £165,605 is the new average home price – this is an incredible 19% decrease from August 2007!

Sell before further drops, we can buy houses quickly, fairly and hassle free
What actual customers are saying...

"It was very good, got the information straight away and it went through very quickly"
-Mrs Anne, Milton keynes

"Straight talking, straight dealing", "Very good, very professional"
-Mr J, Wigan
Watch actual private sale video testimonials
18 years of home buying experience

National UK specialists at buying houses - having helped over 3000 home owners across the UK
Our transactions are fast and very convenient. The whole process can be completed within 7 days.
How do I get started?
The first step in the process is to make get in touch with our team by completing the form or calling free on 0800 0845 025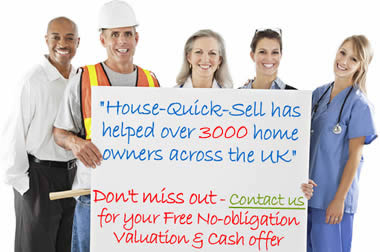 Get your Free Cash offer now

Your information is 100% confidential
Take the next step - complete the form above or call Free anytime on 0800 0845 025
P.S. Don't forget if you don't like our offer you can simply walk away!

It's a 100% No-obligation offer
You get an Immediate decision
Get a Free house valuation from an expert