In mortgage arrears and need to sell up?
3 important benefits for you :

We guarantee a Cash offer
Free valuation & we buy in Any condition/location

Quickly & Stress free
Sell within 7 days - Exchange in 24 hours!

100% Fee free
We take no commission and pay the legal fee's


Your information is 100% confidential
Financial problems
Are you having difficulty paying your mortgage?
Maybe you are facing difficulty paying off house bills or a loan?
This must be close to being the number one reason for selling a property fast for cash at the moment, and it's no surprise when you consider the current economic climate. Job losses, high inflation and less tolerance from lenders all contributes, and sometimes you just have to sell to clear your debts.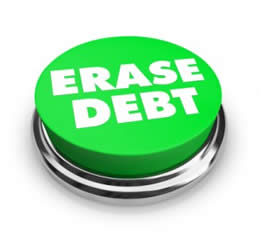 For most people, the need sell comes fairly suddenly. You are doing ok, paying all your bills, then something happens and all of a sudden you can't cope. Selling through an estate agent isn't an option, as you can't afford to wait for a buyer to come along – you need to raise the money now.
If you are in a situation where you're thinking how do I "sell my house fast", House-Quick-Sell® can help fix all your financial problems.
Helping you avoid getting deeper into mortgage arrears debt and also stopping any chance of having your house repossessed.
HQS can offer you a quick property sale, allowing you to repay, settle any outstanding mortgage arrears and any loans that may have been secured against the property. We can have our legal team confirm the sale of your house quickly and put you back on track to financial stability.
House Quick Sell can help people just like you, property owners who are facing financial difficulties and the possibility of having their house repossessed, or you may simply want a hassle free quick house sale for other personal reasons.
We specialise in buying houses for cash quickly, and most of our customers find that this can help them resolve their problems – they get a buyer for their property in no time, instead of waiting for one to appear from an estate agent, and they get cash that can be used to pay off debts before they get any bigger.
Get in touch with HQS by calling 0800 0845 025 to speak to one of our friendly advisors or complete the form for your free on obligation cash offer.

House-Quick-Sell® will buy your house for cash helping you fix any debts or arrears you might have
What actual customers are saying...

"It was very good, got the information straight away and it went through very quickly"
-Mrs Anne, Milton keynes

"Straight talking, straight dealing", "Very good, very professional"
-Mr J, Wigan
Watch actual private sale video testimonials
We have over 18 years of property buying knowledge

National UK experts at buying property - helped over 3000 home owners in the UK
There will be no messing about with last minute reductions, survey delays or other problems that you hear of with normal sales – once terms are agreed, we stick to them.
How do I get started?
Take the first step in getting cash for houses by completing the form or calling one of our advisors free on 0800 0845 025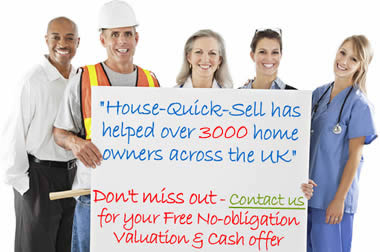 Get your Free Cash offer now

Your information is 100% confidential
Complete the form above or call Free anytime on 0800 0845 025
P.S. Don't forget if you don't like our offer you can simply walk away!

It's a 100% No-obligation offer
You get an Immediate decision
Get a Free house valuation from an expert