Retiring and want to sell your property?
3 important benefits for you :

We guarantee a Cash offer
Free valuation & we buy in Any condition/location

Quickly & Stress free
Sell within 7 days - Exchange in 24 hours!

100% Fee free
We take no commission and pay the legal fee's


Your information is 100% confidential
Retirement is a time of opportunity for many people, and a time of worry for others. Some people want to make the most of their new found freedom, while others worry about how they are going to pay the mortgage or other bills, or maintain the lifestyle they've got used to while working.
After working hard all those years you deserve a break to enjoy the finer things in life. By selling your property you will have that extra money to experience what you desire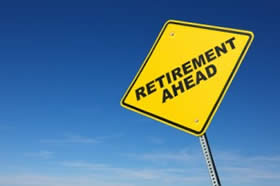 One of the common themes among those who are recently retired, or are just approaching retirement, is that they often need to raise cash quickly. Driving that could be a need to downsize the home to make it more affordable, or fund the trip of a lifetime to an exotic destination that has long been dreamed about. Whatever the reason, HQS is able to help out, especially in situations where you want to sell your house fast, when those funds are needed now and you don't want to, or can't, wait for a buyer.
In a depressed housing market like we have today, it's unlikely that any seller will be able to find a buyer through the normal channels in the timescale that is often required. You'd have to be really lucky to get someone who sees your house at the estate agents, comes to see it in only a couple of days, is in a position to buy, and can complete within a few weeks.
Luckily, HQS can meet all those requirements and more. We will tailor make the solution to fit in with your personal circumstances. You can quit wondering if you will ever sell my house fast?. HQS's funding has cash waiting to buy your property, we can take the whole sale process from end to end, from first contact to completion, in as little as seven days.
Get in touch calling 0800 0845 025 to speak to one of our friendly advisors or complete the form for your free on obligation cash offer.

Enjoy a more stress free retirement by selling your house to HQS quickly and at a fair price
What actual customers are saying...

"Straight talking, straight dealing", "Very good, very professional"
-Mr J, Wigan
Watch actual private sale video testimonials
We have over 18 years of property buying knowledge

National UK experts at buying property - helped over 3000 home owners in the UK
How do I get started?
Take the first step in getting cash for houses by completing the form or calling one of our advisors free on 0800 0845 025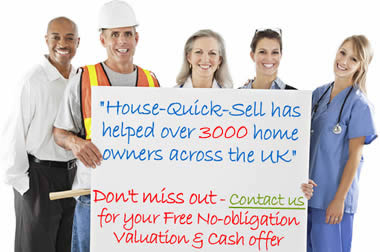 Get your Free Cash offer now

Your information is 100% confidential
P.S. Don't forget if you don't like our offer you can simply walk away!

It's a 100% No-obligation offer
You get an Immediate decision
Get a Free house valuation from an expert