Sell your House Online in Just 7 Days
Deciding to sell your house online is a logical choice, or so you'd think. A very high proportion of buyers start their search on the internet, and only contact the estate agent or vendor once they've seen something they like – gone are the days of visiting as many estate agents as they can find, in the hope that they'll get lucky and find the right house in the right agent at the right time.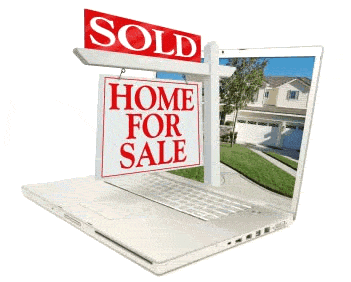 3 important benefits for you :

We guarantee a Cash offer
Free valuation & we buy in Any condition/location

Quickly & Stress free
Sell within 7 days - Exchange in 24 hours!

100% Fee free
We take no commission and pay the legal fee's


Your information is 100% confidential
With an Online House Sale there's no
need to visit lots of Estate Agents
Selling via an "Online Estate Agent"
The internet is here, and it offers a great way of selling. Or at least it would be, if it worked as you expected it to. Most, if not all, of the big name sites only accept adverts from estate agents, so that rules out you being able to save a few pounds being able to do it yourself, and the few that you can put private adverts on have small numbers of viewers or are limited in the areas they cover. You'll also still have to pay the estate agents fees, and you'll have the hassle of countless potential buyers coming to view the property just as you usually would.
It's not really any quicker, and still relies on people seeing your house for sale, arranging a viewing and deciding they want to buy it, probably after haggling hard over the price.
That's not to say there aren't ways to use the internet to your advantage, though. You can use it to contact potential buyers, and it can be a really simple process.
There are individuals and companies out there who are waiting to buy properties like yours, and just need to be contacted. HQS (House Quick Sell) is one such company, and we'll now look at them and what they can offer in a bit more detail.
How Selling Your Home To HQS Works
HQS operates through the internet, so it doesn't have a network of offices and agents throughout the country. There's no need, as it's accessible to everyone with an internet connection, and they buy properties in any part of the UK. This website offers a sell my house quickly service, giving homeowners a chance to contact them for an initial assessment of your property and its value, and requires only a few minutes of your time to do it. The web form there asks a few basic questions about the property, such as the location, general condition and so on, and you send it off for the company to assess. They will then look at the details and give you a rough idea of what they are likely to pay for the property. If the valuation seems reasonable and you are happy with it, then they'll make a formal offer subject to a visit from one of their valuers.
The chances are the offer they make will be lower than what estate agents will tell you the property could sell for, but that's ok, there a few things to factor in here. To start with, you won't be paying them any commission. You are the seller, they are the buyer, there's nobody in the middle taking their 2% or 3% cut and you get the full agreed amount to spend as you want. In addition, they'll also pay your legal fees, so that's another expense you don't need to worry about.
Don't forget the convenience factor either. This is a guaranteed sell house online sale which will be completed in a very short time, as little as a week if you need it to be, and you'll only have the one visit from one guaranteed buyer rather than lots of visits from people who might or might not buy. That's got to be worth a discount in itself, when you think about what your time is worth and what the normal selling process costs in terms of disruption and stress.

House-Quick-Sell® is the UK's No.1 Online House sales company
What actual customers are saying...

"Straight talking, straight dealing", "Very good, very professional"
-Mr J, Wigan
Watch the actual private sale videos
Years of house buying expertise (thousands of vendors helped)

A 100% upfront home buying service, taking away or the hassle and stress

We offer a no risk quote and valuation
Get started selling your house online
Take the first step by completing the form or calling one of our advisors free on 0800 0845 025 (anytime).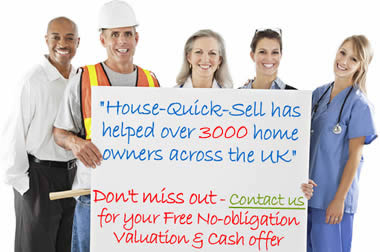 Get your Free Cash offer now

Your information is 100% confidential
P.S. Our "sell my house online" service is FREE so IF you don't like our offer you can simply walk away!

It's a 100% No-obligation offer
You get an Immediate decision
Get a Free house valuation from an expert